Gas boiler service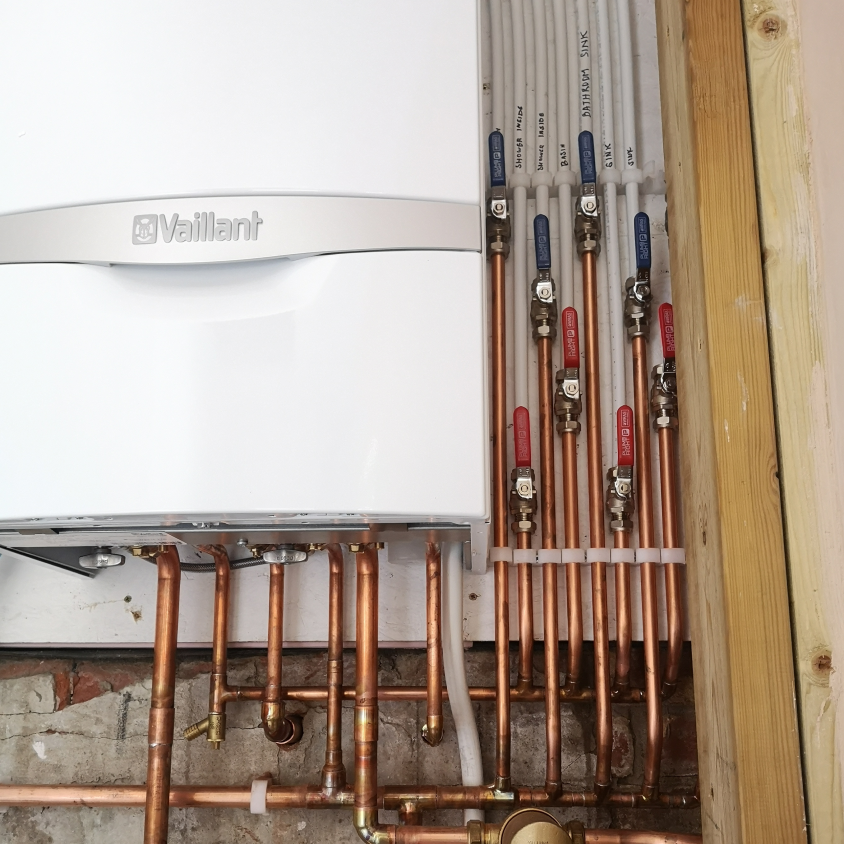 It's essential to get your gas boiler serviced to keep it running smoothly and safely. Read on to understand the gas boiler service that we provide and what you should expect.
Why do I need a gas boiler service?
Your boiler needs to be serviced regularly to ensure no new problems have arisen, for example, gas or water leaks. It is recommended that households should have a carbon monoxide detectors alongside smoke detectors to identify an issue quickly. Without an alarm, carbon monoxide is virtually undetectable. All new builds and HMO's (Houses in multiple occupation) must have a carbon monoxide detector and smoke alarm.
How often should my gas boiler be serviced?
Your boiler should be serviced every year to maintain most manufacturers' warranties and to ensure that it is running efficiently and safely.
What does a gas boiler service include?
A comprehensive boiler service should last at least 30 minutes, will include a written report and be in line with Gas Safe regulations.
Not all boilers are the same, but here's our basic checklist for a gas boiler service:
Visual check of the boiler and flame (where possible).
Internal and external checks of the flue.
Check the operating pressure and/or heat input.
Check safety devices.
Check seals for an effective seal and any defects.
Check for water leaks.
Remove boiler casing to check all main components, i.e. burner, primary injector heat exchanger, spark/sensor probe.
Fire boiler safely to identify any faults.
Clean boiler parts if necessary.
Visual check of the hot water cylinder.
Complete service report to show all the above and any issues and recommendations.
How much does a gas boiler service cost?
Our standard gas boiler service costs £69.00, including VAT. Most new boilers come with a warranty for parts and labour that lasts 5 to 7 years. Beyond this, we will always quote for any additional work before it is carried out.